In this article I will be taking information directly from Authentic Tantra founded and run by Devi Ward Erickson.
The Authentic Tantra Institute is the only government approved and certified Tantra school in the world.
It's one of only 2 Tantra Institutes that I take and share information from here at The Body House.
Why? Because Tantra has been taken by the west and been twisted into something small and nearly unrecognizable to its rich and complex origin. Most people who say they practice Tantra are not really skilled in this deep and powerful spiritual energy healing system.
So, it's with great pleasure for me to introduce Devi Ward Erickson and her work at Authentic Tantra to you.
Authentic Tantra and Erickson's brand of teaching, is a lineage-based Tantra which is an ancient system of healing and liberation. She studied as a Tantra Buddhist monk for 9 years before opening her school.
Erickson states that there is much evidence which suggests there is a form of Tantra that began 10,000 years ago in Africa.
At Authentic Tantra, Erickson puts an emphasis on the Tibetan 5 Element Teachings. This is part of an ancient system of shamanistic healing from the Tibetan and Bon traditions.
The 5 Element Teachings in Tibetan Tantra that are used as the foundation are;
Earth

Water

Fire

Air

Ether/Space
>These Tibetan 5 Element Practices can be used both sexually and non-sexually to transform negative and damaged energies, emotions and thought patterns.
Essentially, what Erickson is saying, is that the Tibetan 5 Element Practices are like "codes" that allow us to directly access our energy body.
*Note from Dyann*
*As a meditator for over 30 years, I can say that rituals and traditions do help to directly access your energy system when in meditative states. These can be very healing and expanding experiences.* 
The Tibetan 5 Element Teachings and Practices are the foundation of the Authentic Tantra system and are woven into all 4 Main Pillars of Healing which are;
Meditation

Movement

Connection

Pleasure
There are variations as well. For example, Hindu Tantra traditions concentrate on breath, sound and movement.
Wherein Tibetan Tantra systems weave light and sound with form.
Light = visualization   Sound = mantras   Form = body
In essence, Tibetan Tantra says if you are not combining visualization and mantras when you meditate you are not practicing the system properly.
Central Channel
Devi speaks to the column of light and energy that runs up the spine; or just in front of it.
Most nervous systems are not ready for full on energy directed right up and through the spinal column.
She also speaks of how the energy is "capped" at the crown chakra and root chakra. I tend to agree with this.
The "cap" as Erickson says, keeps the energy in the physical body, yet protects it from outside nefarious forces, as well as, allowing the Divine force to enter your body too.
It's absolutely vital to keep your energy inside your energy field and flowing through your body. There are too many things happening these days that steal our energy.
Having a practice that ensures you keep and replenish your life force energy regularly is vital to stay healthy and happy and whole.
Erickson says there are 8 root cause for disease.
They are:
Anger

Jealousy

Pride

Attachment

Ignorance

The practice of wrong religion

Curses

Dark Spirits and 'Non-Humans'
This list might sound strange to you, but I have personally experienced the negative effects of ALL of them.
In this Tantra tradition, each element (Earth, Water, Fire, Air, and Space/Ether) has an associated color, shape, and mantric sound.
When the mantra is chanted out loud, it will activate that particular elemental energy in your body and your environment; thus providing a healing and uplifting experience for your energetic body.
Tantra is a very practical form of healing and spirituality that anyone can practice.
And…
It's why I love talking about Tantra and helping to inform others about what it is, what it is not and what it can do for you!
I am highlighting Devi Ward Erickson's work and her Authentic Tantra Institute because in my educated opinion in these matters… she knows what she's talking about.
Erickson's story is one of bravery and discovery. She came to Authentic Tantra after 9 years as a Tibetan Buddhist monk. She's now an internationally recognized Tantric Healing Expert, an ABS Board Certified Clinical Sexologist, and Certified Tantric Healer, among other things.
I encourage you to learn more about Devi Ward Erickson at her Authentic Tantra Institute.
---
Below is a Special Gift For YOU…
Just click the pic.. It's Free.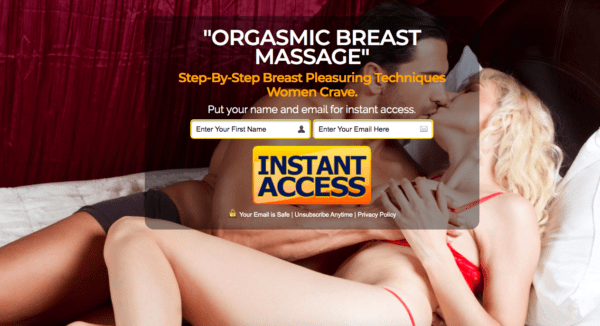 Thank you for reading. Have a very sensual day.
Discover what an Erotic Tantra Massage Looks Like here… (Don't Miss This)

---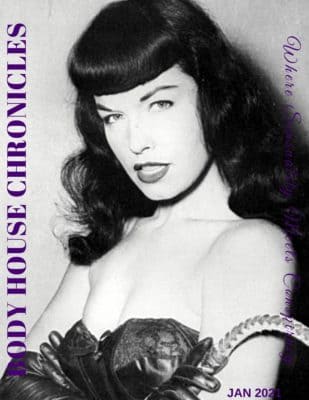 Dyann's Monthly Newsletter Celebrating Vintage Vamps & Varlets —> 
Some of The Body House's (Sensual Blog for MEN) Most Popular Posts include…
Genuine vintage burlesque from the 1930s and 40s.
The Sensual Massage & Tantra section
Interviews with Erotic Providers
Sensual storytelling and sexy, soothing ASMRish meditations.
---
To ask a question and/or offer feedback…
Contact Dyann – thebodyhouse.biz@gmail.com