We know men are visual creatures. A man can get aroused at the mere sight of a woman's neck, curve of her waist or line of her leg.
When a man is in a relationship he begins to feel like she is the release valve for his stress.
So when a man makes love to his lady, the pressures of everyday life fade away.
This is really what a man wants most from his relationship: sensuality and lovemaking that restores his body, clears his mind, and uplifts his soul.
Why then, does this door to intimacy stay closed so often?
OPEN THE DOOR TO INTIMACY
She enjoys sex, but not nearly as often as he would like. So when there's no sex & affection, sometimes for weeks on end, he starts to ache inside. It may give a man feelings of rejection or even anger.
What can a man do to turn this around and open the door to intimacy?
Susan Bratton, a partner of The Body House, has some amazing advice. These insights are for both men and women….
There are 3 SOLUTIONS to a lagging sex life in long term monogamous relationships:
1. Give her lots of physical affection with NO expectation of sex
2. Tell her how special she is to you
3. Make her feel safe with you} 
#1. From a woman's perspective, physical affection is just that: physical affection.
Just because she wants or gives affection doesn't necessarily mean she's ready to have sex. It may not be the right time for her. She may be too tired, or on her period. Sometimes she just needs a hug for the sake of a hug.
For him, a hug is like an onramp to foreplay. What if she just wants to be hugged and held and to be allowed to melt into her man's arms? From her perspective, a hug is a nice break and call to slow down. 
The fix is this… Give her what she needs: physical affection for the sake of physical affection.
The more you hug, kiss, and hold her with no attachment to whether or not you're going to "get lucky," the more she'll melt, and the closer she'll be to getting turned on when she's good and ready.
We have two nervous systems that toggle back and forth between relaxation and arousal.  For a person's nervous system to turn on, they must first be relaxed. That's what allows their natural libido to spike.
Susan Bratton's Free ebook – SOULMATE EMBRACE
Susan's FREE ebook —> The SoulMate Embrace… has explicit detailed hugging techniques that will make her melt and get you  the Sex & Affection you crave…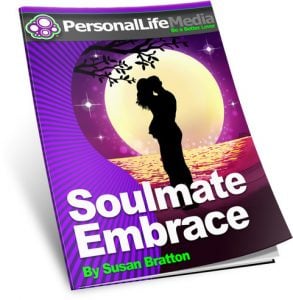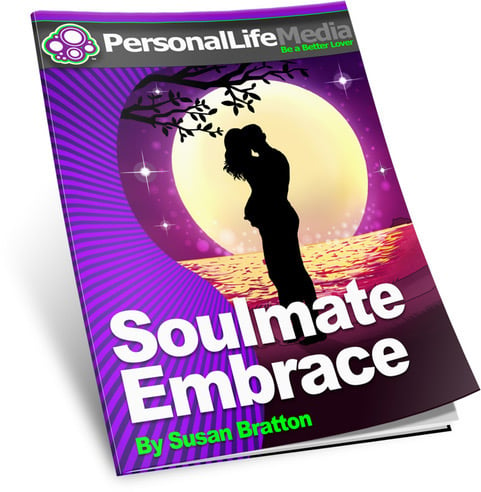 #2. She needs to HEAR that there is no other woman you would rather be with than her.
Of course your primary motivation is making her happy. It's why you work so hard to stay on top of things. But do you tell her that? Women need verbal stimulation the way men need visual stimulation. 

Guys: when was the last time you reminded her just how much you cherish her?

Women: remember when the sound of his voice saying, "You look gorgeous," would make your heart skip a beat, maybe even turn you on? A man should never forget how important it is to a woman to hear expressions of love. 

Let her know how beautiful she is to you in specific ways. Tell her you love the smile in her eyes, the way her hair looks that day, how great she looks in that dress. Tell her the specific things you love about her mind and personality too. The bottom line is, she wants to feel like she's not just another woman who could lay in bed for sex. She needs to know that she's special to you.
We women need to feel appreciated, admired, and ADORED by the man in her life.
The answer is so simple, yet goes undone so often. Men, just keep your eyes open!
Notice when she wears a new dress, or puts on high heels, or gets a hair cut. Give her compliments whenever you can. Be authentic and consistent. She'll start to blossom and next thing you know, she's feeling sexy again. 


#3. A woman needs to feel safe with her man

So, if a woman doesn't feel safe emotionally with her man she can't open up sexually. It's not a conscious process; it's how women are wired.

*(It's worth noting that some women have their wires crossed and can only get turned on when they feel at risk emotionally, but that's another conversation.) *

So here's a specific piece of advice gentlemen: When she feels something, whether it's logical or not, acknowledge it. For example you can say something like; I get how frustrating that could be for you. Instead of trying to tell her what to do such as; 'You should get another job that won't get you so stressed.
It's great that men are problem solvers, but when our guys go into "fix it" mode right away, we don't feel understood so we shut down. Once a woman shuts down emotionally, sex is off the table. <—- !!!!
The more authentically empathic he is, the more she'll be able to get comfortable with you. Even if the two of you don't agree she'll still feel validated and valued because you've acknowledged her and NOT judged the differences between you.
A man who does these three things consistently can vastly increase his chances of getting all the sex & affection he needs and the sex she really wants too.
Susan Bratton's FREE step by detailed step Sex & Affection advice…
Susan Bratton's Free ebook – Gives you Life changing strategies in 10 Minutes- RELATIONSHIP MAGIC
Susan's SOULMATE EMBRACE – Make that HUG COUNT!!
There's much more on Susan's membership site (sign up for free)
---
Thank you for your interest in The Body House..
Niteflirt – https://www.niteflirt.com/The%20Body%20House
——————————
Get Sensual Vamps & Varlets In Your Inbox – https://thebodyhouse.biz/body-house-sign-up-page
——————————
ALL LINKS – https://linktr.ee/bodyhouse1
——————————–
Email: thebodyhouse.biz@gmail.com