OK… so here is my Kink Report at the end of the first week of my Kink Experiment.
Right now, I'm on Niteflirt. Niteflirt.com is an old, very well travelled and well respected phone sex platform.
In fact, a number of the interviews I've done with women in the erotic industry have profiles on Niteflirt. They've been taking calls on there for years. They also have an extensive list of digital goodies in their Goody Bag section.
Listen to the interviews I did with these two highly experienced femdoms and Niteflirt PSOs –>
(PSO = phone sex operator) EvilOpal and Dr. Sue Storm
Find Kink Experiment Report #2 HERE…
Rundown on The Kink Report
So here is the rundown of my experience for week one.
I first created my Niteflirt account about 4 or more years ago. I only took a few calls at the time which went okay, but were awkward. Mostly because I didn't know what to do on my end.
Although I will say, the men who called, didn't really know what they wanted. They seemed to have a loose idea  and then expected you to fill in the blanks until they're 'done.'
That's still the case today. The guys call with a very general idea of what they are looking for. Then they hope you'll take the improv ball and run with it. I have a better idea of what their looking for now.
On Niteflirt there are 3 ways to make money…
The call line; where you set a rate per minute, the chat line where there is a fixed amount billed per 'volley'. This means each time the client sends a message they are billed for that message. The 'flirt' can send them as many messages in return without the client being charged.
The third way to earn money through Niteflirt is their Goody Bag section. This is where the providers offer digital products. This can be photos, video, audio, pdfs or any combination thereof. It's also the area of the platform that can get full on pornographic.
Everyone has to prove they are at least 18 years of age when signing up. That means you've got to provide ID.
The public areas of the site, like the listings and profile pictures must be within legal and conservative guidelines. Niteflirt is a public platform so anyone can view the listings. It must remain compliant. It's only the Goody Bag section and the actual phone discussions that allow for XXX content.
---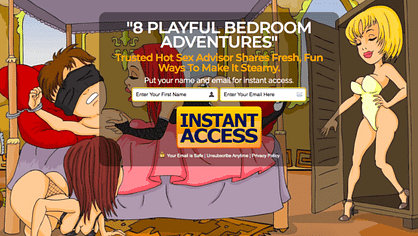 On To The Experiment!
I ultimately created two listings.
One in the mature women's category and the other in the femdom category. I had both those listing duplicated and in other categories, but they were not getting as much traffic so I decided to delete them and concentrate on just the two listings.
For those of you who don't know… I have had some acting and voiceover training. I've taken full advantage of this on Niteflirt.
With the Dyann listing I offer some light role play and mature adult conversation about sex and relationships.
Next, I've created a femdom character named Ms. November. Why? Because being a femdom suits me and I didn't want to be called something ridiculous like 'Mistress' or 'Goddess'.
The Schedule & Earnings
I've created a schedule that I stick to very closely.
My phone line is open and available for calls from noon to 10pm – Monday thru Sunday. Unless I have a massage session or I need to run an errand I have stuck to that schedule.
To date, after just one week of taking calls, I've average 1-2 calls per day.
I have to say though that it is surprisingly fun at times. When you connect with what a caller wants you connect with your audience. It's an audience of one who you can improv your ass off with… and every actor craves that kind of impact from their performance.
Price Per Listing…
I decided to go from .99 cents a minute to $1.99 for the femdom listing and $1.25 for the light role play listing.
Of course, that's what the client pays. I see about 70% of those prices. Niteflirt takes their cut, as well as, charging a connection fee. The rest is mine.
This includes the chat section of the platform. The client is charged per 'volley.' The customer pays .69 cents per volley and the flirt sees .53 cents of that. However, the chat price is fixed. It's a flat .69 cents for everyone.
$1.99 per minute is about the average price per minute that each PSO asks for on Niteflirt. I won't be going past that point until I feel I can provide a more consistently superior performance.
It's Just Acting
Now please understand… these really are characters I'm playing.
I really am acting when I'm on the phone. This isn't 'real', but if I'm doing my job right it will feel very real.
Those of you who don't understand the work of an actor or the psychology of women (which is almost all men) may think I'm just bringing another side of my "personality" to the call. Nope. Wrong.
This is real improv voice acting.
So, if you're interested in some mature adult role play call Dyann's listing.  Check out Niteflirt here…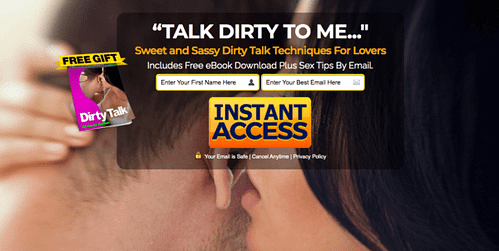 ---
Get the goods on talking dirty.
Free..
---
Thank you for your interest in The Body House…
SIGN UP for unique & amazing relationship tips and much more at: https://thebodyhouse.biz/body-house-sign-up-page
Interesting links & lots of FREE Stuff – https://linktr.ee/bodyhouse1
——————————–