This is some of the best advice you'll ever hear on sex and relationships.
Let Susan Bratton instruct you on how to open your woman to her innate sexuality.
There are some SPECIFIC foundations that need to be in place.
So, a woman must feel completely SAFE and accepted, as well as, reassured and rewarded for accepting herself sexually.
In this 47 minute training, Susan is going to turn you into a champion sexual lioness-maker.
Which means… you're going to turn her into a hot slut… in the best way possible. She'll be YOUR hot slut.
And in this case, a slut is a woman who embraces her sexuality. 
When you can get your woman to feel so comfortable with you in the bedroom, that she's coming up with new sexy things she wants to try with you… you'll know your relationship is reaching whole new levels of connection and FUN.
Understand how approval, reassurance, and reward are fundamental skills to opening her up to more variety, new positions and new techniques.
More info below the video…
Here are the Main Points You'll Get From This Audio/Video:
#1)

EROTIC VIGILANCE

– Being in tune with your woman's sexual appetite on that day.

#2)

SAFE DANGER

– Learn how to be the 'bad boy' she's always wanted by moving her towards sexy erotic adventures.

#3)

SENSATE CONNECTION

– Learn to help her stay connected to her body while she anticipates the sexual pleasure you'll give her.

#4)

SMALL OFFERS

– Learn how to grow your masculine power by creating a 'menu' of small offers for her.
BE THE GUY WHO… 
Helps her discover and awaken her sensual potential.
Teaches her to be sexually abandoned with you.
Makes her feel passionately desired by you.
Gets her confident enough to initiate lovemaking.
Makes her comfortable surrendering her nervous system (sensitivity) to you.
Understand how approval, and reward are fundamentals to opening her up to new positions and new techniques.
So, if you want your lady to be a hot slut for you in your private life, listen to this audio and watch the video.
As you'll want to take a deeper dive into giving and getting the erotic pleasure you want, need and deserve below…
REVIVE HER DRIVE – https://bit.ly/33v546e
SOULMATE EMBRACE – https://bit.ly/32vEbzQ
RELATIONSHIP MAGIC – https://bit.ly/2ZDutcW
Original Video From Susan – https://bit.ly/30jPmua
---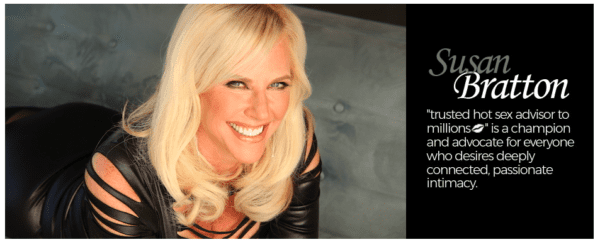 What some relationship advice from a man?

 
————————————————————–
Thank you for your interest in The Body House…
SIGN UP for unique relationship tips and more at: https://thebodyhouse.biz/body-house-sign-up-page
Interesting links & lots of FREE Stuff – https://linktr.ee/bodyhouse1
——————————–
Contact Dyann – Email: thebodyhouse.biz@gmail.com