I'm an affiliate of the sex and relationship products by Susan Bratton and Alex Allman…
Well, today Alex is giving some very valuable advice in this quick video. 
He's also got a sale on! It's worth a listen…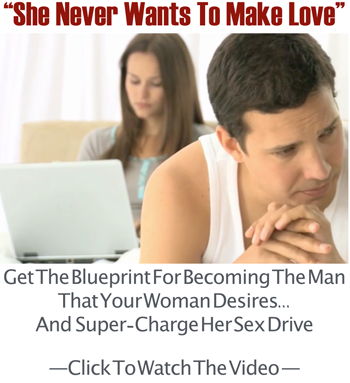 In the above video, Alex describes exactly what it takes to keeps the flame going between you and your lady for years.
He also talks about how to bring her out of "cold storage" (my term) if she's been putting you off for awhile.
I know how confounding women can be. I am one.
We know what we want from a man when we see it, we just don't always (Ok… mostly don't) know how to articulate that so you understand what we need.
The above video shows Alex addressing some sexual issues from a guy's point of view.
I enjoy Alex's videos as he always talks to you like a regular guy who's been there…. because he has.
I've also left a number of, shall we say, challenging comments on his youtube video channel that he's always replied to with respect and thoughtfulness.
As some of you know, I can press a man. Alex has met my provocations head on. That's hot…
Please take a few minutes to listen to what he has to say about making passion last in the video.
It's worth it.
If you're wondering about Alex's other products I've created a short list below:
Passion & Attraction That Lasts…   <— HALF PRICE SALE UNTIL NOV. 20th/2018!!
REVOLUTIONARY SEX – The one that started it for Alex over 10 years ago. This is an excellent product. Be on the look out for my review page on it…. soon.
COMMAND & CONTROL – Become a multi-orgasmic man with this info!!
---
Thank you for reading. Have a very sensual day. Dyann xoxo
Contact Dyann The Lady of The House at: thebodyhouse.biz@gmail.com
Get Vamps & Varlets in your inbox. Sign up here: https://thebodyhouse.biz/body-house-sign-up-page/
A Review of Alex Allman's REVOLUTIONARY SEX HERE…
Alex discusses INCEL's and what the heck is going on there….