I was a massage therapist for more than 20 years. So, this article is a small way of sharing HOW you can experience a sensual massage as a couple.
You know you love to be touched by the person you're intimate with, right? 😉
Massage is a wonderful way to connect with your partner, reduce stress, and enhance the intimacy in your relationship.
While professional massage therapists are skilled in various techniques, you can also provide a soothing and sensual massage to your loved one at home.
In this article, we'll explore the art of giving a massage to someone you are in a relationship with, covering different types of strokes, the sequence of working on body parts, time allocation, contraindications, and tips for an enjoyable experience.
The Basics of a Relaxing Sensual Massage
Before you begin, it's essential to create a relaxing environment.
Try dimming the lights, playing soft music, and make sure the room is warm enough to make your partner comfortable.
You can use massage oils or lotions which allows the hands to run smoothly and provides moisture to the recipient's skin.
Now, let's break down the massage by focusing on different body parts and techniques.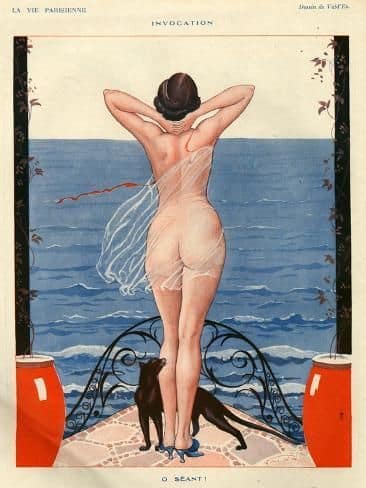 1. Back and Shoulders
Begin by massaging the back and shoulders, as they often carry a lot of tension.
Use long, gliding strokes with your hands to apply light pressure, gradually increasing as your partner relaxes.
Pay attention to the shoulder and lower back.
Spend at least 10-15 minutes on this area, ensuring your partner feels relaxed.
Make sure to avoid bumping into edges of bones with your hands. The sides of the vertebrae and shoulder blades can be bony on some people.
Try to avoid hitting those areas with your hands.
2. Backside and Glutes
For the backside and glutes, use kneading and circular motions to release tension and stress. Be mindful of the hip bones and avoid dragging your knuckles or hands right along the bones as it could be uncomfortable for the recipient.
This area can be especially sensitive, so ensure your partner is comfortable and ask for feedback. Spend 10-15 minutes here, working on any specific trouble spots.
This is also the part of the massage where you can introduce some erotic elements. Drag your fingers close to the genitalia and between the cheeks of the butt. Just teasing. If there is an intention to have a sexual experience at the end, this part of the massage is wonderful foreplay.
3. Legs and Feet
Next, move down to the legs and feet. Begin with long strokes along the thighs, always moving your pressure toward the heart. Never, stroke toward the feet.
You don't need to go too deep Apply gentle, even pressure to the upper thighs and lower legs moving toward the heart as you do so. This promotes blood flow and relaxation.
Additionally, once you work the back and legs, your partner should be deeply relaxed.
At this point, you can flip your partner over and begin working on the head and neck…
4. Neck and Scalp
It may be more comfortable for you to have a stool to sit on behind your partner when working the neck and scalp.
Use gentle circular motions with your fingertips on the head and neck. This area is particularly sensitive, so be gentle and ensure your partner is comfortable.
Spend 5-10 minutes on the neck and scalp to release tension and promote relaxation.
5. Arms and Hands
Work on the arms and hands by using a kneading motion with your fingers and thumbs. Again, you want to move the strokes up the arm and toward the heart. The blood flow must always move toward the heart.
Pay attention to the muscles of the forearms and the palms. Spend about 10 minutes on each arm and hand, making sure to maintain a steady rhythm.
**Wherever you'd like to insert more sexual activities at this point, go ahead. It's your sensual massage with your partner. How ever you want to end it is entirely up to you.** 😉
6. Feet
For the feet, you can use the thumb pads or a knuckle, on the fleshier parts of the soles.
Press and knead or press and hold spots along the bottoms of the feet.
You can press and drag your knuckles along the arch of the foot. Spend a good 15-20 minutes on the legs and feet, as they are often overworked and sore.
7. Abdomen (Optional)
Massaging the abdomen can be relaxing for some, but not for others. It's crucial to get your partner's consent and be extremely gentle.
If they are into it, make sure to use light, clockwise motions around the navel for 5-10 minutes to promote digestion and relaxation.
Tips for a Relaxing Experience
To make your massage truly enjoyable, consider these additional tips:
1. Communicate: Ask your partner for feedback during the massage to ensure they are comfortable and enjoying the experience.
2. Maintain a steady rhythm: Consistency in your strokes and pressure helps your partner relax more easily.
3. Use your body weight: Instead of relying solely on your hand strength, use your body weight to apply pressure, reducing fatigue.
4. Be attentive: Pay attention to your partner's body language and verbal cues to adjust your technique accordingly.
5. Create a relaxing atmosphere: Light candles, use essential oils, and have warm towels ready for added comfort.
Contraindications
Contraindications are situations or conditions where massage is not advisable.
Some contraindications to be aware of include:
1. Recent injuries or surgeries: Avoid massaging areas with fresh wounds, recent surgical scars or inflammation. Massage can cause damage to recently injured areas of the body.
2. Skin conditions: Do not massage over areas with open sores, rashes, or infections.
3. Fever or illness: It's best to wait until your partner is feeling better to avoid exacerbating whatever infection their body is trying to fight off. Massage becomes effective before or after a cold or flu, but not during.
4. High blood pressure: If your partner has uncontrolled and high blood pressure, it's best to be cautious and consult a healthcare professional before giving a massage.
5. Pregnancy: Be cautious when massaging a pregnant partner, especially during the first trimester. It's advisable to consult with a prenatal massage therapist for guidance.
So there it is… a well-executed massage can be a beautiful way to connect with your  partner, help them alleviate stress, and enhance your relationship overall.
By understanding the different types of strokes, the sequence of working on body parts, time allocation, and contraindications, you can provide a soothing and intimate experience that your partner will cherish.
So, set the mood, warm up some massage oil, and take a journey of relaxation and connection through the art of sensual massage.
---
THANK YOU FOR READING.
If you found this content valuable please share it and
HAVE A SENSUAL DAY.
Dyann Bridges  xoxo
Susan Bratton with her Relationship Magic…