'Tootsie Roll'
A Short Sensual Story From (1978) Penthouse Forum
by S.H.
I'm twenty-six years old and very experienced in sexual matters. In the four years that I've been reading your magazine, I've read many articles about those people whom you call "foot fetishists."
I first discovered myself to be one of those people when my wife and 1 were sitting in bed after a nice, enjoyable fuck.
We were both watching television in the nude. Then I noticed a funny look in her eye when I scratched my balls. I attained a slight erection from the look she gave me.
I knew that in her mind there lurked the idea that  I wanted more excitement.
Soon she positioned herself into what became a sixty-nine position. Her warm mouth engulfed my now erect penis. Her round ass and tight, pink pussy in my face.
I put my tongue inside her pussy and the smell and taste of her love juices exciting me even more.
Her mouth then came off my throbbing cock and she told me to reach over to her night table and get her vibrator.
I did so, and she rewarded me by putting her mouth back on my cock.
I inserted the vibrator inside her pussy and turned it on.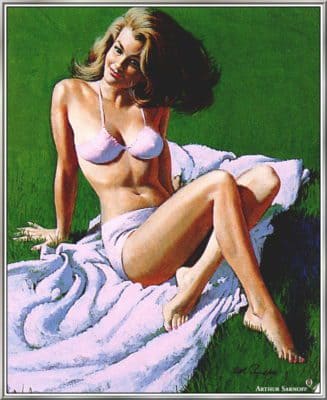 She then lifted her feet and covered my face with them.
Her toes were now on my lips. I smelled and kissed her feet and soon I was in a state of ecstasy.
Then I began to kiss her toes and soon came to an orgasm that proved to be the most enjoyable of my life.
I am sure the woman you are with will be able to provide you with just such intense orgasms.
There is nothing quite like having your dick sucked off while you kiss her feet and feel her tits caressing your stomach.
Every orgasm I have had since then was as ecstatic as the one I have just described to you I request that you put more feet into your pictionals because I there are a lot of men like me.
Written by —- S.H.
---
THANK YOU FOR READING THIS SENSUAL STORY.
HAVE A SENSUAL DAY.
Dyann Bridges  xoxo