FEATURED In This Month's Body House Chronicles Is…
The Striking Beauty of…
Louise Brooks was known for her independence, intelligence and strong-willed nature.
This often clashed with traditional expectations of women in that era.
Apparently, these conflicts contributed to the breakdown of her marriages and relationships.
Louise Brooks was born on November 14, 1906, in Cherryvale, Kansas.
She passed on August 8, 1985 (aged 78) in Rochester, New York, U.S.
Brooks is laid to rest at Holy Sepulchre Cemetery (Rochester, New York).
Brooks became a famous actress and dancer of The Golden Age of Hollywood.
HAPPY HALLOWEEN!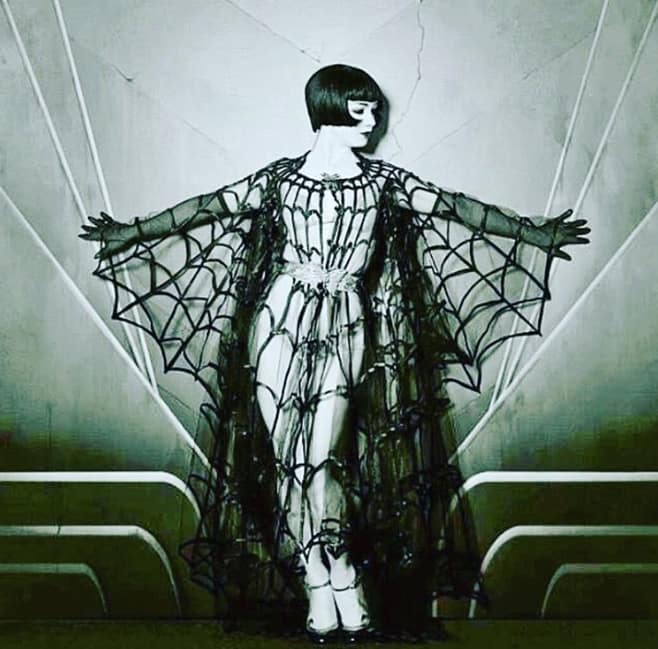 The Original Flapper
Louise Brooks is regarded today as an icon of the flapper culture, in part due to the bob hairstyle that she helped popularize during the prime of her career.
What Are "Flappers" Anyway?
"Flappers were a subculture of young Western women in the 1920s who wore short skirts (knee height was considered short during that period), bobbed their hair, listened to jazz, and flaunted their disdain for what was then considered acceptable behavior.

Flappers were seen as brash for wearing excessive makeup, drinking alcohol, smoking cigarettes in public, driving automobiles, treating sex in a casual manner, and otherwise flouting social and sexual norms. As automobiles became more available, flappers gained freedom of movement and privacy.

Flappers are icons of the Roaring Twenties. The social and political turbulence, as well as, the increased transatlantic cultural exchange that followed at the end of World War I were typical of the age.

Additionally, a surging economy created an era of mass consumerism, as Jazz-Age flappers flouted Prohibition laws. The Harlem Renaissance began then too and redefined arts and culture as American jazz culture was exported to Europe…."
Brooks was known not only for her captivating beauty and talent but also for her tumultuous love life. It seems, Louise led a life that was as dramatic off-screen as it was on. It was said her striking personality often left a lasting impression on those she encountered.
Louise Brooks was married three times during her life and had countless lovers.
---
THANK YOU.
HAVE A SENSUAL DAY.
Dyann Bridges  xoxo