'More Than A Mistress'
A Short Erotic Story From (1978) Penthouse Magazine Forum
by Anonymous
I would like to share a recent experience of mine with your readers.
Lynn and I are both in our thirties and work for the same company. Last spring, I requested a supplemental training course that was to be held in one of the now-famous Sun Belt cities this winter.
Even though I had met Lynn only once, I certainly was excited when I found out, at the last minute, that she, too had been selected to attend the training session.
Lynn is a tall, sandy-haired beauty, with long, slender legs, nice, pert breasts, and a truly great ass. Plus a pixieish look in her eyes.
During the daylong training sessions, I secretly admired her from a distance, as erotic thoughts danced through my mind. We managed to get together a few nights, but only for relatively harmless activities.
Then one night I managed to sit next to her, and we played the high school game of footsie and did some mutual leg fondling.
This was to be our last night together and to my regret nothing happened. I went back to my room and masturbated wildly in the shower.
The next day, about one hour before I was to catch my plane, Lynn called and asked if I wanted t0 go swimming. I was back in my room and in my swim suit in near record time.
Lynn appeared at the pool about the same time wearing a sexy white bikini. After a short swim we walked back to her room. Once there we just stood near each other
nervously (we are both married) until I made a very bold move.
I took her in my arms and kissed her very deeply and lovingly. I felt her crotch rub up against mine.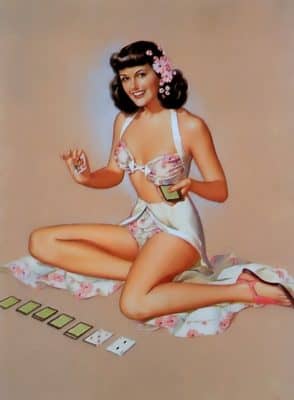 My hands played down her back and I massaged her ass one check in each hand.
She began to moan softly as her crotch ground against my rapidly rising member.
We lay down on the bed and kissed and fondled each other for a few minutes.
Our swimsuits disappeared and we looked at one another's bodies and fondled each other.
We got more and more excited as our manual fondling got bolder.
Lynn looked at me and asked apologetically if she could give me head though
sho claimed she wasn't very good at it. I told her head was always good, but that some instances are better than others.
After my comment Lynn slowly knelt beside me and took my erect throbbing member into her mouth.
Her strokes were slow and lovingly topped off with a swirling tongue motion that soon had me in the throes of a powerful orgasm.
She looked at me as I was exploding into her mouth and took it all down.
I could tell that she had gotten pretty well worked up by now and I wanted to help her out. I laid her back on the bed. Her eyes were glassy with excitement and her cunt was sopping wet.
I lay next to her on the bed and kissed her left breast teasing the nipple to erection with my tongue. I gently massaged her tummy and worked my fingers in ever widening circles to her inner thighs and cunt.
She moaned as I sipped a finger into her hot honey pot. Her body twisted with pleasure as rubbed two other fingers against her moist inner lips.
Orgasm was not long in coming as I vibrated my index finger on her clit. Lynn's orgasm was so powerful that she literally lifted off the bed.
Feeling like a heel for cheating on my wife I hurriedly left to catch my flight. But we traded mutual assurances that we would get together when we got back to town.
We did and each time we meet it gets better. Lynn loves to give head and I certainly don't discourage her.
Our meetings have been marathon love orgies.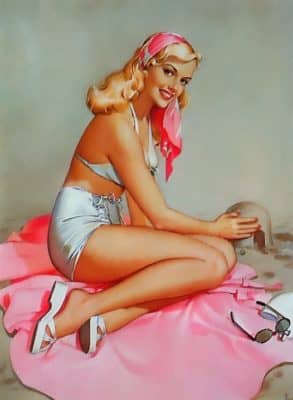 There are no pretenses or false fronts. We both like sex. We have a new game of acting out our most inmate fantasies.
Clothes disappear and we seem to easily get excited just by snugging together on the bed.
Lynn puts her arms over her head and I settle next to her on the bed.
Since our fantasies involve teasing, passive restraint and almost mild hypnosis.
I hold her ams over her head rather securely.
She closes her eyes as my narrative fantasy begins.
As I talk my free hand begins to explore her luscious body.
After teasing her nipples to erectness, I play my hands down her stomach and dance my fingers along her inner thighs.
As well as, along the outside of her now rapidly moistening cunt.
My story begins to get more erotic as a finger enters her honey pot. Lynn's eyes are closed as she almost gets hypnotized and imagines herself taking the passive role in my fantasy.
Slowly and gently I work her up to feverish pitch. I can hear moans and groans and purrs of excitement and I can feel it by the way her vagina flexes.
The tease begins by slowing and changing strokes. Sometimes I remove my hand completely as she writhes in pleasure until she begs me to enter again.
Only when the fantasy story and my own desires dictate do I allow her to come.
My fantasy story and the induced sexual stimulation begin to match up. I sense that she is on the edge of orgasm. I end my story and quicken my strokes at the same time. Lynn comes explosively and her orgasm lasts for several minutes.
I always see a very satisfied look in her eye as she tries to relax. She tries to regain her composure, which is very difficult since my fingers still tease her drippng cunt.
After she recovers, I get the best head of my life.
Her technique improves with practice. She will suck on my member for an hour or more and my orgasms are explosive. I always try to leave enough energy for our favorite position—from behind.
We end our orgies completely drained. What Lynn doesn't know that I know is that I will eventually end up in a permanent arrangement with her.
by Anonymous
THE END
---
THANK YOU for reading this Short Erotic Story…
HAVE A SENSUAL DAY.
Dyann Bridges  xoxo