'MISTRESS OF THE HOUSE'
Short Sensual Story From (1978) Penthouse Forum
by Anonymous
I am a thirty-two year old woman who is married to an army officer stationed in Europe. I don't know why my husband Hank allows me to have complete control and power over him, but he does. and I make the most of it.
He likes me to give him orders, punish him and humiliate him. I get so turned on by having this power that I spend each day dreaming of what I will do when he gets home that evening.
If someone here recognizes us from this letter my husband will be even more humiliated.
He is a very handsome man and has a bigger endowment between his legs than any other man that I have ever seen or hear of has.
He could have any woman he wants and control her, but he likes it this way and I love it! I love to make him sit naked in front of me while he slowly strokes his huge cock.
This time I won't let him come. I make him stroke himself for over an hour and then
I command him t0 stop without coming.
One night I was watching hm and I began to wonder if he could suck is own cock since it's so long. I ordered him to take his hands off of his dick and undress me.
The fool almost went crazy. He though that I was ready to let him fuck me. I stopped him just as he started to take me.
Then I made him sit on the floor in front of me as I sat in a chair with my legs opened wide. I parted my cunt and made him watch as I played with myself until I was very wet.
Then I ordered him to sit on the footstool and put his lips to his cock.
He was shocked, but he obeyed and kissed the rounded glans of his dick.
When he looked up. I slapped both of he cheeks and shouted at him.
"No damn it, lake it in your mouth and suck it!"
"But I can't," he whined.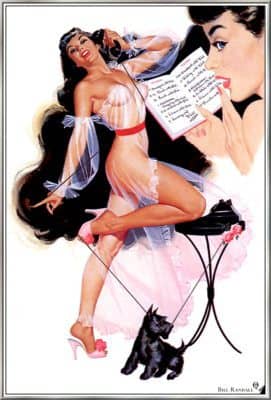 I slapped his face three more times and he obeyed me by taking the glans and about two inches into his mouth.
I pushed his head down about two more inches and ordered, "Suck! Suck it hard!"
He sucked while I watched I got so horny that I put my hand into my pussy and worked it in and out until I came.
Hank sucked his own dick until saw it start to jerk and spurt come into his mouth.
"Keep sucking it!" I demanded. "Swallow that come the way I do."
As I watched drops of come escape from his mouth and run down his cock, I wanted that magnificent dick in my cunt, but I held off and made him suck my ass until I came again.
Then I made him get the big rubber dildo and gently fit it into my cunt.
He had to lick and suck my toes while I fucked myself with the rubber cock.
When I saw that he was hard again I made him slowly pull the dildo out and hand it to me. I made him bend over while I beat his ass with the dildo.
When his ass was red all over I hit hm on his cock several times.
He loved it!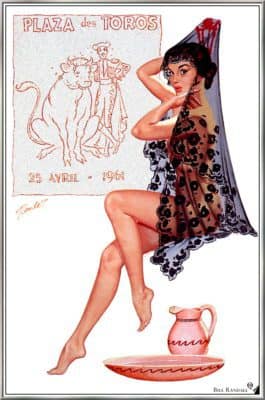 Then I lay back with my legs spread wide and ordered him to fuck me.
He put that giant cock in me and came in less than a minute.
Of course, I whipped him again for coming too quickly, but only after I made him keep fucking me until I came.
After whipping his ass and legs, I made him wash my cunt and ass before I allowed him to clean himself and go to sleep.
Several weeks later I ordered Hank to find a sailor; an enlisted man with a dick as big as his own and bring him home.
He protested, but I slapped him and made him do it. Hank said could not find anyone with a cock that big, but he did the best that he could.
He brought home a beautiful young man. Jerry. Twenty years old. He had short blond hair, deep blue eyes, and a slim muscular body.
After dinner and a few drinks we turned the conversation to sex. That's when Hank told me that Jerry's cock was not so large as his own. Later when we were all undressed I saw that Jerry had a beaut fully shaped cock to match his body.
I sucked it until it was hard and then I measured it. It was just a little over eleven inches long.
Not quite so big as Hank's!
I lay back on some cushions on the floor and spread my legs wide allowing both men to look into my pussy as I drooled over those two big throbbing peters right in front of me.
Hank take Jerry's cock and put it in my cunt. I ordered. He obeyed, guiding that beautiful dick into my pussy.
As he slowly pushed deeper and deeper I raised my knees higher and higher until I felt his balls on my anus.
I made Hank put his face within inches of my pussy so that he could see it being stretched as Jerry's cock plunged in and out. Then I had Hank put his cock into my mouth so that Jerry could watch.
Suddenly, I felt hot come spurting up inside of me. All of this was just too much for the inexperienced young man.
Then I made Hank take his dick out of my mouth and I quickly moved around to put Jerry's still spurting prick into my mouth.
I drank his come and kept sucking until he was hard again.
My head was spinning with delight. I felt as if I were floating.
Then I got on my hands and knees and ordered my husband to grease my anus and Jerry's dick with KY. Then I made Hank fit Jerry's cock into my anus.
He had to fuck me with only about half of his peter in me because I couldn't stand it any deeper. My anus was on fire, but I came over and over as he gently slid his lubricated dick in and out.
At that point I allowed Hank to join in.
With him on his back and his huge cock deep inside my pussy I had Jerry reinsert his wonderful prick into my bum. Then I demanded that both men hold back and not come.
I was full of cock and it was like a dream come true. I had never felt so satisfied before.
You should have seen me. I had both men get on their sides; buttock to buttock, so that their balls were touching. Then I attempted to get both cock heads in my mouth at once. I couldn't do it. I finally gave up and rolled over on my back and had the men kneel on each side of my head while I took turns sucking them.
Young Jerry couldn't stand it. He shot come into my mouth, all over my face and neck, and all over Hank's cock.
Jerry left then and I punished Hank for not bringing home a cock as big as his. I bent him down with his ass up in the air. Then I whipped him with the rubber cock until he cried.
Then I made him suck it while I greased his anus, pulled the dildo out of his mouth and shoved it up his big, sexy ass until he screamed.
I fucked him like that for half an hour. I punished him further by not letting hum come that night.
The next day was Sunday, and Hank was off all day.
So I decided to be really mean. I woke him up and told him to stay naked. Then I bed a heavy cord around his cock and led ham to the kitchen by pulling on the cord.
I warned him that if he complained I would tie the cord around his balls, which I love-they're big as oranges.
I made him cook breakfast and made him drink seven cups of coffee. Then I told him that he was not allowed to piss unless I gave him permission.
I had confided in a friend, Jo, about our relationship. So I called her to tell her what I was doing to Hank She begged me to let her come over and watch; so I agreed.
When she arrived and saw us both nude, her eyes almost popped out.
She gasped when she saw Hank's cock. She became homy and wanted to take off her clothes. I agreed and got her to spread her cunt for Hank to see. His prick got hard, and with that cord around it the veins stood out and made it look even bigger.
Jo begged me to let her suck that huge cock. I agreed, but fold them both that Hank was not to come yet.
She dropped to her knees and started sucking. After a few minutes I made her stop. Hank was begging me to let him piss, but I said, "No. Not yet."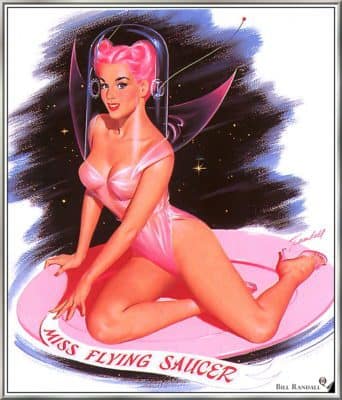 Jo and I were really horny by this time so I got out a double-headed dildo and we fucked each other with it.
Then we let Hank watch us sixty-nine until we came. Jo and I made love to each other until late in the evening when she had to go.
Don't misunderstand about my affair with Jo. Hanks's cock comes first!
At that point it was throbbing. It was very hard and he had to piss badly.  I finally took the cord off and made him put his cock in me. He was fucking like a wild man when I felt hot liquid spurting into me.
At first I thought that he was coming, but then I realized that he was pissing! It was a strange sensation.
After he finished he came. I got up with all of it streaming down my thighs and I whipped his ass and cock furiously because he had not received my permission to do what he did
Hank is such a pleasure to dominate because he is so obedient and loves it when I punish him.
Sometimes I get his cock really hard. Then I push it down between his legs so that it hurts. I also like to squeeze his balls and make him beg.
When his cock is not hard I sometimes force the head into his anus and make him leave it there for hours.
Once he even came in his own ass! That was the ultimate turn on!
I love my husband and his cock and I love our mistress-slave relationship.
But, I'm afraid if I run out of fresh ideas he will get bored with me and look for someone else – I could not stand that!
–Name and address withheld
THE END
---
THANK YOU for reading this Short Sensual Story…
HAVE A SENSUAL DAY.
Dyann Bridges  xoxo