Before I launch into it I want to qualify a few things:
First, I am well aware of my own personal flaws and understand women are not perfect creatures.

Second, I believe part of my job is to offer men a clarification of the female perspective.

Thirdly, I am not married. Never was. No kids. Amen. 🙂
However, I have learned a lot about being a woman in my 50+ years on this planet. I've also changed a tremendous amount from when I was in my 20s.
This distance, has helped to give me a better understanding of the troubles men and women have relating to each other.
Having said all that, this post is in response to the one I wrote a few years ago now entitled…. Attraction, Blocked Calls & a Burner Cell.
I'm writing an entire post based on this email because it makes the point I was talking about while missing it at the same time.
Lastly, I want you to know I'm committed to helping you men understand women better!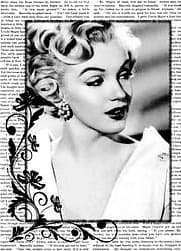 <—– Marilyn has a move to use on the ladies that will turn her on in 30 seconds flat! 
So anyway, on with the story…
My post from earlier, brings up the issue of presumptive attraction by me toward my clients.
My client had called me in an extremely annoyed fashion.
He asked to have his number deleted from my phone. Why? I accidentally called him. Twice. The wife was asking about the unknown number.
Touch screens are my nemesis.
He seemed a bit shocked when I said it was an accident and that I would delete his number right away.
Now, why would he be shocked? Did he think I was interested in him?
Perhaps I was calling to chat and get to know him better and ahhh… maybe ask him out?
Uhm… No Way.
Below is part of an email I received in response to Attraction, Blocked Calls & a Burner Cell.
His words are italicized.
"…Here are a few things providers do that they shouldn't do;

1)Assume I want FS without discussing.

2)Start a Bj without discussing

3)Don't come up with Woe Is Me scenarios – I assume we have a financial deal and will happily pay the agreed upon price and if it goes well I pay up to 3x the asking price – no extras Just a nice sensual massage

4)How about turning off the phone ?One on one would be nice

It's a two way street…"
Now first of all, if this is the kind of treatment he or any of you man is experiencing from a sensual massage provider…. then I'm deeply sorry.
I apologize on their behalf. It's shameful behavior and completely unprofessional.
What this client/reader has described sounds like behavior from a little girl who has nothing to offer except sexual favors. She has no business saying she is offering a "massage" and accepting payment for it.
***Next… what the HELL HAS THAT GOT TO DO WITH ME and the scenario I described in the

Attraction, Blocked Calls & a Burner Cell  

post?***
He's comparing apple to oranges here. I don't do any of the things described above. Never have.
What I described in the Attraction, Blocked Calls & a Burner Cell  post was an example of the tendency in men to think women are into them. This happens quite often… sadly.
Especially, when there is no obvious, logical or even fantastical reason for most women to be attracted to most men.
It's harsh, but true.
This is a BIG difference in men and women.
If you guys find a woman attractive, many of you don't care if she finds you attractive in return.
Hence, the continued boon of the "oldest profession."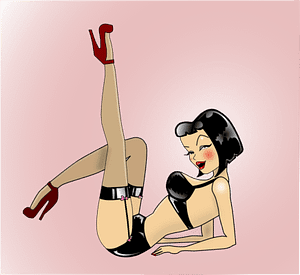 A woman on the other hand, needs to know you genuinely find her attractive.
That she is special to you. That you can see her uniqueness.
Women need to hear it and see it, to then feel it.
This is why, women with very low self worth, can be manipulated into sex easily even when the guy doesn't care about her.
He just says the right things with a smile on his face and… bingo.
He doesn't really have to understand women, he just needs to understand women's wounds to accomplish that. 
---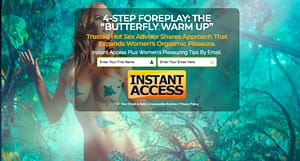 Try this move… it's simple AND effective —->
Many men seem to think women who offer a sensual/erotic service must be looking for boyfriends or will become hopelessly attracted to their them.
---
It's just not so.
There are exceptions, but they will usually happen after the woman gets to know the male client as a friend. It won't be right out of the gate at the first session.
For women, fantasy scenarios are not part of their paid entrepreneurial endeavors.
Remember, for us it's business. Not personal.
So, the fact that my reader who sent the example which (in essence) compares apples to oranges is making and missing my point at the same time.
Which brings me to the whole reason why I continue to write these articles.
Men and women are just made differently. This is a fact. On the physical, psychological and even spiritual/energetic level.
So gentlemen, as you seek to understand women better, I encourage you to practice self-awareness and self-assessment.
It'll go a long way in helping you to understand and relate to women better. I promise.  😉
---
And in case you need a little help – this lady, Susan Bratton, has some amazing advice.
---
Thank you for your interest in The Body House…
SIGN UP at the Main Site – https://thebodyhouse.biz/
What is FBSM? – https://thebodyhouse.biz/10-things-fbsm-sensual-massage-session/
ALL LINKS – https://linktr.ee/bodyhouse1
Get Jane Mansfield's 1957 PIN-Up Book here Free 
Erotic Covid Story from Literotica narrated by Dyann…
Watch Madonna's scandalous EROTICA music video
——————————–
Contact Dyann – Email: thebodyhouse.biz@gmail.com