Adjusting To How A Woman Might Disappoint You… Now What?
I've noticed many men expect women to behave in a way that makes them feel like she's interested in them which is how a female fbsm or erotic massage provider is supposed to make you feel.
However, it doesn't always go that way.
If a woman isn't being quite as friendly and flirtatious as you think she should or could be in the situation consider this:
Maybe she's not feeling well?

Maybe she's tired?

Maybe she has a family issue?

Maybe she just broke up with her boyfriend?

Maybe her Chihuahua just died?
WE NEED EACH OTHER
Here's the deal… some women are very good at reading a man and adjusting themselves accordingly.
What I mean is, women can usually tell when a man needs a certain amount of attention from them.
This attention most often must be flirtatious in nature as is often indicated by a man's rejection of her if she isn't.
Women know it's important when dealing with men to smile, ask a few questions of him, look him in the eye, mostly agree with him and laugh at his jokes.
We know this helps to soften your attitude toward us. (Men have a long history of being aggressive toward women).
And frankly, women WANT to please men…
DADDY SAYS
This is important to understand because little girls learn early that if they don't pick up signals from Daddy and adjust their behavior accordingly then…
Daddy pulls away.
Or Daddy starts to blame them for something or other.
Or Daddy starts to criticize them for something or other.
He will withdraw his affection and begin to manipulate her.
Basically, Daddy does a little mind-fuck on his little girl so she acts in the way he wants and needs at any given time.
This ensures Daddy never has to deal with his little girl's true feelings. Feelings he may not know how to deal with or want to "fix."
This way Daddy always gets to feel like a big shot in his little girl's eyes.
Good for Daddy. Not so much for his little girl. And this is the way of the world.
So we've got to find a happy medium.
Just TOO Into It
There was one young guy (30-ish) who began texting one of my friends (who was, at the time, an erotic provider) questions. She (her provider name was 'Lucy') answered with some humor and he seemed to be very into it.
Too into it.
He texted Lucy back saying how much he was looking forward to meeting her. Oh. Oh. Red Flag.
So, he finally called to set up an appointment and Lucy was very business like when she answered.
Lucy wanted him to understand this was NOT going to be a hook up or a full on sexual encounter. It was a sensual massage NOT a date.
As he was booking the appointment she could feel his disappointment settle in.
Lucy didn't think he was going to show up.
He didn't.
No Assumptions Please
Other things that are unnecessary and (most likely) disappointing for you as a man as to how a female provider reacts are:
Talking about her personal life
Assuming she has a certain lifestyle or attitude because she's a sensual massage provider
Telling her where you think she might want to go or what she might want to do for entertainment etc.
Telling her what you think is "obvious" about her
Almost every one of the assumptions you've made about her will be INcorrect.
REMEMBER….
Her only obligation is to give her clients the best massage she can and treat them with respect and kindness.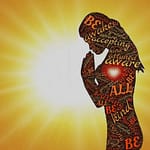 The bottom line is… the lady is human. Energy fluctuates, needs don't get met and feelings come up unexpectedly. Cut her some slack and she (should) for you.
Women Want To Please Men
Some women however, are very good at adjusting themselves to a man's cues. They know it's in their self interest to make men feel special.
Often times this is because she genuinely wants to be pleasing and positive to everyone.
Other times it's about survival.
The fact is, it's rarely about you.
Now, if a woman is flirting with you and making you feel special it may have nothing to do with you at all.
It may have everything to do with her current mood, energy level and her instincts for survival.
Especially, if it's a work situation. 
Just be aware that if she's being respectful… that's enough. Allow that to be enough.
Know that women understand they are not put on this Earth to please men. We live in a modern world and few women believe that they are less than men and should cater to any man who shows up just because of his biology.
I'm sure some women believe this… but they are few and far between.
Keep these ideas in mind and you won't have  disappointments with women.
Women want to please men, but we will do so ONLY if we feel respected First.
If you're interested in more on this subject you can read what I wrote about safety here.. Understand Women Better by keeping them safe.
---
Thank you for your interest in The Body House..
Discover what NURU massage is…
2 Minutes of Sensual Living – Girl on the Bike – Narrated by Dyann Bridges
Why did Lady Godiva REALLY ride through the streets naked?
---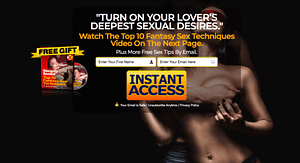 **Blow Her Mind**
---
Dyann Bridges is a writer, voiceover performer and coach/confidante for men
Contact Dyann at: thebodyhouse.biz@gmail.com
Here we celebrate vintage vamps, varlets and female sensuality
Get More Vintage Sensuality. Sign up and get Jayne Mansfield's Original Pinup Book in pdf 
The Body House Chronicles – Monthly newsletter featuring a lovely classic movie star in your inbox… https://bodhouschron.wordpress.com/
———————————————
The BRIDGES BULLETIN PODCAST…. https://anchor.fm/bridgesbulletin
————————————————-
Relationship SAVING HUG – Soulmate Embrace {FREE eBook} – https://bit.ly/32vEbzQ
Rejection Proof Move! {Turned Her On In Seconds} – https://bit.ly/2FGyNAM
30 Romance Tricks That Work Like Magic {FREE Ebook} – https://bit.ly/2ZVJuXM
Relationship Magic – Free eBook – https://bit.ly/2ZDutcW
Revive Her Drive – https://bit.ly/33v546e
---
You may also like these stories…
"WHITES" – a short lesbian love story by NELLSKITCHEN
Meet Cal & Veronica – a scene by Dyann Bridges
Spicy Story 1930s… "Business Before Pleasure" Narrated by Dyann
---
Watch the video below to get 8 tips for giving (and receiving) greater oral pleasure