,
When You Want To Be A Sex God And You're Not
What Men Do That Turn Women Off & How To Fix It!
**This post was inspired by 'How To Be A Sex God' by Daniel Rose first released in 2006.
Find it here…*
The 4 Types of Archetypal Lovers That Turn Women Off
Men who turn women off without realizing it, make an endless number of mistakes while having sex. In order to
learn what to avoid in bed, it's counterproductive to learn every technical mistake.
WHY?
This will lead to thinking too much in bed, which is in itself a huge mistake and will only turn women off.
Instead, learn the underlying beliefs and personality traits that are the root cause of these bad behaviors.
Rather than trying to avoid the physical manifestations that turn women off, avoid this altogether by attacking your problems at their root — the mindsets which cause you to turn women off.
The following four archetypes are typical personality traits of men you want to avoid so you don't turn women off.
Archetypes are important psychological templates that human beings can take guidance and inspiration from.
Just as there are heroic and wonderful archetypes there are also those archetypes which are dark and corrupted.
In this article, we'll be looking at 4 of the most damaging archetypes that are at the root of what men do that turn women off sexually.
A sexually turned off woman or worse, sexually frustrated woman is something you never want to encounter as a man.
So, let's jump in and examine these 4 archetypes carefully. And remember to be ruthlessly honest with
yourself. You're not being graded and you answer to nobody on this topic… the aim is to get you to get your lady turned on! It's all about improvement, relating better to women and having great sex!
THE PERPETUAL LOVE-MAKER – The 1st Sexual Archetype That Turns Women Off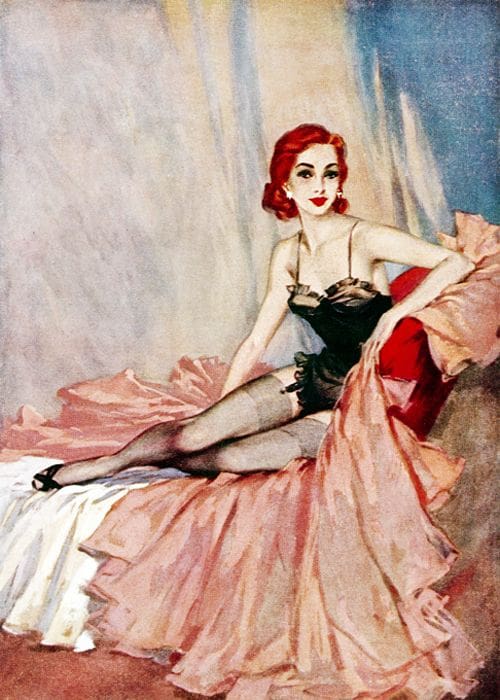 The Perpetual Love-maker is the #1 most popular bedroom archetype in the world (mostly).
Typically, perpetual love-makers are safe, provider type guys. They're usually level-headed and intelligent, and don't take many risks. They're not the bad boys that women fantasize about; they're the guys that they settle down with.
The Perpetual Love-maker takes the messages about respect for women that he hears every day to heart.
He believes that women are equal to him in every way. In order to distinguish himself from all the other jerks out there, he shows women that he respects them whenever they give him an opportunity to.
He's happy to help a woman out by doing favors for her, taking her out on dates, etc. He's has so much respect for
women, that he's even happy to do this when the woman is not having sex with him.
**In 2023 terms this would also be known as a 'simp' or 'friend zoned'.**
Unsurprisingly, this guy doesn't get laid very much. When he does get laid though, he carries his nice guy ways with him all the way to the bedroom.
Because he respects women so deeply, in the bedroom he does not "fuck" a woman. He "makes love" to her.
He treats her with the utmost respect and care, taking great pains to make sure that he does not make her uncomfortable at any point. If he wants to try something new in bed, he won't just do it – that would be too presumptuous.
He'll ask permission; "Honey, would you please go down on me today?"
For some reason though, his woman doesn't really want to do anything with him beyond plain vanilla missionary sex, and she doesn't even show too much enthusiasm with this.
He consoles her "doesn't do"  list of things like anal sex, deep throat, or even just regular blowjobs. — Actually his girlfriend does these things all the time — just not with him.
The Perpetual Love-maker's girlfriend is deeply sexually frustrated.
It is her nature as a woman to want to be dominated by an alpha male.
Thus the Perpetual Love-maker deprives her of this. Ouch! Don't turn women off this way! It takes some hutzpah to do it, but women want to a strong man!
If you want to turn women off by being too passive and nice, she'll retaliate with all sorts of bad behavior in relationships.
You know the kind of things;
arguing
withholding sex
the cold shoulder
nagging
criticism
neuroticism
cheating
For some women, the NEED the balance that dominant sex with a man provides.
Men and women have both energies inside them. Part of attraction is finding and attaching to that "other" sexual force. It's part of why we feel 'whole' or 'complete' when we meet a wonderful person of the opposite sex and begin a loving relationship with them.
So, in order for a feminine woman to feel psychologically balanced and healthy she really needs dominant sex from a man who can penetrate her on multiple levels.
Certainly physically, but also intellectually, emotionally and energetically.
It sounds like a tall order, but all you really need to do is concentrate on a few key things that won't turn women off and instead they will be flocking to you to get that "hit" of masculinity they crave.
Unfortunately, because the archetype of the Perpetual Love-maker lacks the dominance she needs, his lady will engage in one or more of these negative types of behaviors mentioned above.
NEXT…
THE EMOTIONLESS ROBOT – The 2nd Sexual Archetype That Turns Women Off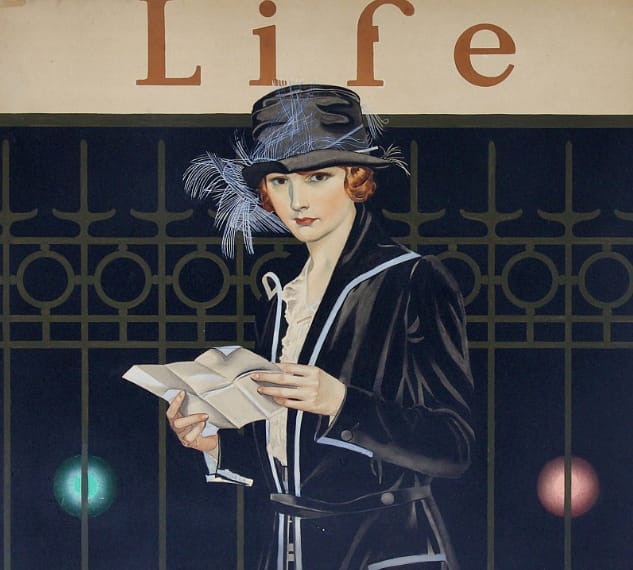 Maybe you know a guy who picks up a lot of girls. You can see it as soon as you look at him. As soon as he rolls into a
room, he just oozes coolness and high value. He doesn't react emotionally to anything a girl might throw at him.
And, this behavior is highly effective at getting girls into bed.
In fact, as a man, it's important not to be too emotional. You want to keep yourself emotionally un-reactive to a degree in order to attract and keep lovely women around.
The problem with The Emotionless Robot archetype though is that he carries his lack of emotion into the bedroom.
Ugh.
He doesn't even like sex that much. His main motivation for picking up girls isn't sex —it's validation. It's the thrill of the hunt, and the ego boost he gets every time he realizes that he can actually have sex with an attractive woman.
In other words, he doesn't actually enjoy having sex; he just enjoys the fact that he's having sex.
Which to some degree fits what is commonly called a 'narcissist' these days. Although, being a narcissist is so much deeper and more complex than any one article can sum up.
Anyway….
Although the Emotionless Robot puts up a front of being cool and untouchable, he is actually afraid. Terrified actually. To open himself up emotionally to a woman is akin to total exposure and therefore a type of death.
Because of this, sex with an emotionless robot has a detached  feel. He is completely emotionally invulnerable, and can feel neither pain nor passion.
Ugh.
The Emotionless Robot's female partner perceives this lack of passion, and it hampers her own emotions.
For women emotion is so important for good sex. Without it, women usually find the sex kind of blah.
NEXT…
THE MONOTONOUS PLODDER – The 3rd Sexual Archetype That Turns Women Off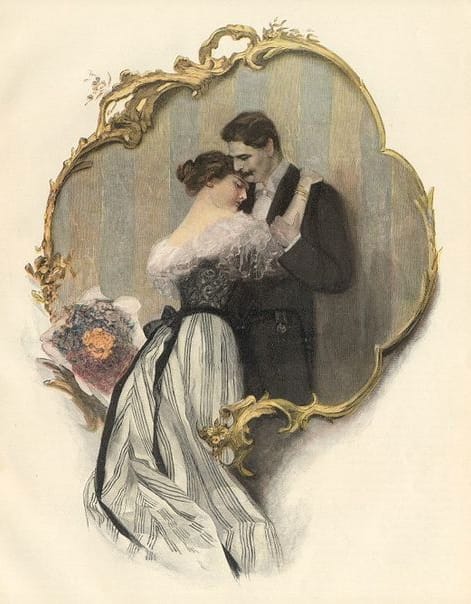 The Monotonous Plodder will have sex with a woman a few times, and it'll be great.
She'll orgasm multiple times and start to develop strong emotions towards him. Sexual climaxes help a woman bond with the man she's with. So, because he seems to be doing everything right in the bedroom, she'll soon want a relationship with him.
The problem is, after the initial "honeymoon" period of the relationship, the sex starts to go downhill.
It's not a dramatic change, but after a while it just doesn't seem like the spark is there anymore.
The woman loses interest, and breaks up with him. The Monotonous Plodder will then write this off as inevitable, because people (women) get bored with having sex with each other for an extended period of time.
But this isn't true.
A man who is creative and good in bed can keep a sexual relationship fresh and exciting for a lifetime.
So then, what was the plodder's mistake?
He was doing everything right in the beginning. He didn't add any variety into the sexual relationship.
Instead of an irresistible desire, sex became a scheduled obligation for the two of them.
She knew exactly what was going to happen, when it was going to happen, and how it was going to happen.
This monotony killed the sexual attraction she felt for him.
For women, getting creative with how they present themselves, how they behave with a man and how they do things for him what keeps things alive on her end.
For men, your creativity needs to show up in the bedroom.
If you have a measure of predictability elsewhere like work hours, hobby time and such, she can deal with that.
However, if you can't spice it up in the bedroom, take the lead and find a new 'twist' to through into it regularly, she's going start looking elsewhere.
NEXT…
THE BEDROOM TECHNICIAN – The 4th Sexual Archetype That Turns Women Off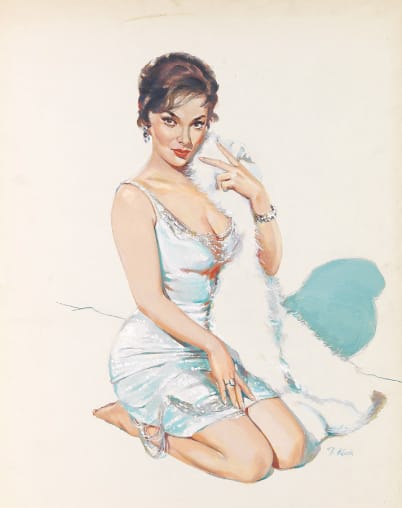 The Bedroom Technician knows everything about sex.
After his first few sexual experiences that could very well have been embarrassing and frustrating, he went on a mission to learn as much as possible about pleasing a woman in the bedroom.
To this end, he's bought endless books on sexual technique. He's spent countless nights reading information on the internet. He's continually learning new sexual positions and new ways to hit that G-spot.
No matter how much he's read it's never enough, he always wants to know more, more, more.
To The Bedroom Technician, sex is a matter of angles and inches, positions and correct stimulation.
Everything he does in bed is technically perfect. Maybe he's the guy in online forums giving other guys advice.
Despite all his knowledge, his girlfriend is frustrated with him.
She wants a man to fuck her, not a scientist performing gynecology experiments. Sometimes a girl just wants to get fucked. Sometimes it's about slow and easy. Other times, it's about getting thrown around skillfully by a muscly man, but techniques alone don't fill the bill for these things.
Women want to experience raw sexual instincts with a man. 
The Bedroom Technician doesn't understand that complex physical technique really doesn't make you any better in bed.
Some knowledge is good. Then you just have to get in there and do it!
Ultimately, the problem of The Bedroom Technician is that he thinks too much and tries to figure it all out ahead of time. He's ruined the moment because he can't get into the moment.
If The Bedroom Tech could get out of his head and into her head with humor and intelligence, he'd have her soaring!
NOW….
What do all of these 4 archetypes have in common?
Each one of them represents someone who is deficient in the understanding of what I call The Primal Principles of (Sexual) Polarity.
Find out more about these elements here…
---
THANK YOU for reading. HAVE A SENSUAL DAY.
Dyann Bridges  xoxo