Kink Experiment Report #6 – Feb. 24th To March 15th
I am still getting, on average, 1-3 calls a day when the line is open which is usually noon to 10pm. These calls tend to last under 20 minutes. I can close the kink line anytime I like when I have a massage client.
Although, I am continuing to learn much from the men who call and not all of it is hopeful. Hmmmm……
It is becoming quite evident that many men love to be abused or bossed around by women, but then try to control the experience. It's incredibly passive-aggressive.
Niteflirt is dominated by listings which feature dominatrix type women. I myself have a couple of listings for sensual domination.
What I'm finding though, is that the men still want to control the call when they feel it's not going how they want instead of just communicating what they want instead.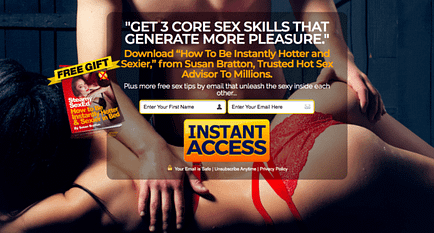 Let me set the stage…
Someone calls. We introduce ourselves. I ask them how I can help them or what their fantasy is.
They tell me. Briefly. VERY briefly.
Then I do my best to launch into a story/scenario that is designed to turn them on and get them off.
Sometimes I nail it. Sometimes I don't. On some calls they just hang up.
The Niteflirt system is really bad with dropped calls. So, at first I wondered it that was the case. Yes, sometimes it is. And no, many times it's not.
Apparently, many guys just hang up when the call is not going the way they like.
This leaves me with a question —> if you've hung up on me because the call is not going the way you want. Even though you've given me just a scant bit of info —> WHAT'S NEXT?
Do you call someone else up and start over again?
Maybe she'll nail it when I didn't. Maybe. Or maybe she can't connect you either?
So what? Does he keep calling more and more women on Niteflirt until he gets one that can keep the story going long enough with the tiny piece of info he's willing to give?
Maybe he loses the 'mood'? Maybe he 'finishes' on his own?
Maybe he should have stayed on the line and worked with me/her longer?
Gentlemen, take some responsibility for what you're doing or not doing. Ask yourselves what are you giving in terms of communication so that you get something that you want from me/her in return?
This is an area many men are really terrible at. It's important to take responsibility for your level of communication. Especially, when you have called a woman who WANTS to give to you!

Isn't this part of the reason men call women on a platform like Niteflirt anyway?
Because you're not communicating with the women in your life well enough to get what you want. Right?
You're more than likely terrified of her rejection.
You'd like to tell her your fantasies, your desires, but you can't even stand the thought of her rolling her eyes or giving you a disapproving look.
What would happen if she actually laughed?
And then of course, once it's out there it's out there.
A woman's rejection can cut to the core, can't it gentlemen?
THIS is one of those places inside where you really need to find yourselves.
You've got to be willing to look at how YOU communicate with women and decide that this ONE woman is worth spending some time with.
Why? Because you'll learn about YOURSELF in the meantime.
If you constantly bounce around from woman to woman or PSO to PSO (phone sex operator) you demonstrate how small you've made your world. You've already decided how this woman should respond to you and how the call should go.
Please do yourselves, the women in your life and the PSOs you call a favor —> give us a chance.
Stay in the moment and perhaps guide her more in the direction you'd like without getting demanding.
Tell her what your fantasy is… especially the PSO. Practice with her. Tell her exactly what you dream of in detail. She is there to give you what you want. Really.
You'd be surprised how much women want to GIVE to men. Stop being such chickens. Tell a lady what you'd like.
If she really isn't into it then OK. Next. Otherwise, work with her a bit if you can tell she's trying. You might be surprised at how much more you get in return.
You may also be interested in….
A Post on Being A Nice Guy And A Jerk…
---
Thank you for your interest in The Body House…
SIGN UP for unique & amazing relationship tips and much more at: https://thebodyhouse.biz/
Interesting links & lots of FREE Stuff – https://linktr.ee/bodyhouse1
——————————–
Contact Dyann – Email: thebodyhouse.biz@gmail.com